Best Places to Study in Indy and the Surrounding Areas
Indianapolis is home to Marian University, but can be hard to navigate when you don't know what you are looking for. Luckily for the readers of this article, I know plenty of hidden gems inside and around the Indy area that I would love to share my knowledge of. 
As college people, we do a LOT of studying. I personally got stuck in the same study spots due to my lack of knowledge on outside areas. However, if this applies to you, here is a list of my top five favorite places to study in the Indianapolis/surrounding areas.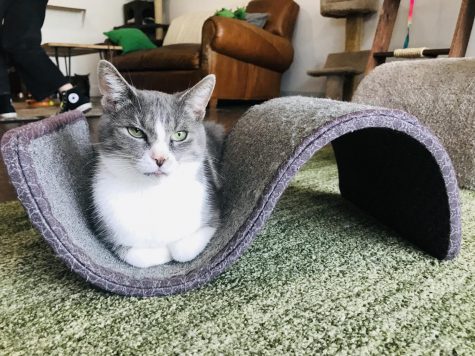 Coming in at number five, we have Nine Lives Cat Café. Nine Lives is a cat café in the heart of Fountain Square that offers beverages such as coffees and teas, as well as snacks. However, it also includes a lounge where you can play with and enjoy your beverages and food with adoptable cats and kittens for a small fee. While studying, you can enjoy the treats of the coffee shop at a table, and afterwards, enjoy playing with the cats. While Nine Lives is generally a great place to study, I ranked it at five because it can become distracticing, because on the weekends there is alot of foot traffic at this location since it is a very popular and historic area. Overall, this is a great place to study and unwind.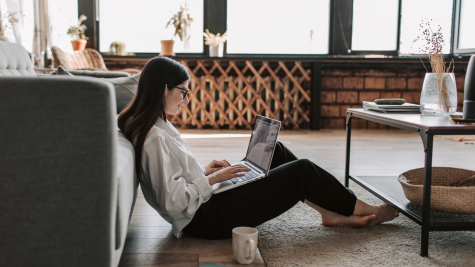 At number four, we have the Indianapolis Museum of Art. In the IMA, located off of 86th street and a mere five minutes from campus, there is a lounge area located right outside of the main entryway to the museum. The IMA also allows food and drinks from their café to be enjoyed in this area as well. The seating areas are very comfortable and relaxing, and offer a hidden-away gem for those who want a quiet place to study, or simply just a change of scenery. Overall, this location is a great one to study at, but it ranked at number four due to the foot traffic to the museum sometimes growing a distraction for those studying here.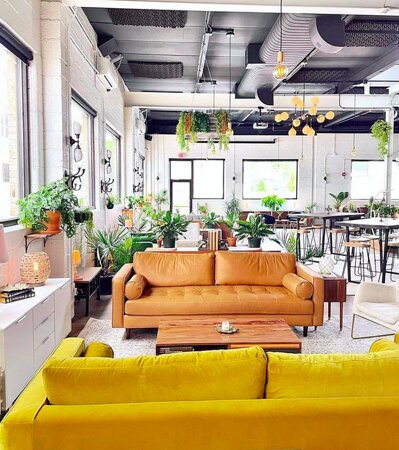 At number three, we have Parlor Public House. Parlor is located right outside of the beautiful Lockerbie neighborhood downtown. Parlor is unique in the sense that during the day, you can enjoy a coffee or snacks, and during the night you can enjoy cocktails. This location is a great one to study at, as it is typically very quiet and a hidden gem in the area. There isn't a ton of foot traffic, and it offers hidden away study areas for those who dedicate undivided attention to their studies. On Thursdays through Saturdays, there are no laptops allowed after 7 p.m, and no one allowed under 21 after 5 p.m. After your work is finished, you can enjoy live jazz music on certain days of the week to decompress.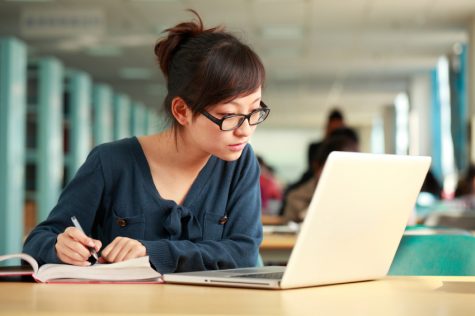 At number two, we have the Indianapolis Public Library- Central Library. While any library is typically a good and quiet place to study, this library offers a multitude of things according to every age range. There are many floors, and even a café located inside. Any place you pick to sit down and study would be a great one, as it is generally quiet everywhere in this building.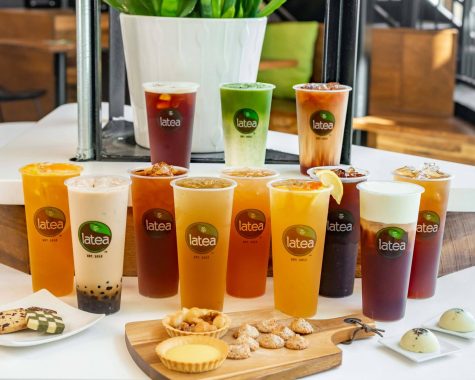 And last but not least, at number one, we have Latea Bubble Tea Lounge. This is a hidden gem of a Boba Tea place located along Mass Ave. When you come, you can enjoy your favorite boba beverage and dainty snacks, and then bring it to their upstairs lounge to study. It's Upstairs lounge is dedicated to scholars and workers alike, and provides an amazing view and quiet place to accomplish anything. This gem of a boba shop is by far my favorite place to study in the Indianapolis Area, and one that I would recommend the most.

If you choose to study at any of these locations, they surely will not disappoint.